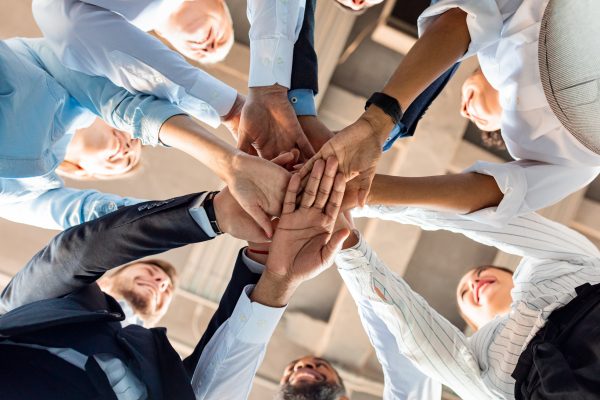 The ultimate test of investing in continuing education is the fruit that it produces in its graduates. The life trajectory of our GoCitizen alumni has been impacted by their experience in the school, putting them on a course to shape the culture around them with the life of God's Kingdom.
GoCitizen Alumni Benefits:
The journey isn't over! After your graduation from the school, GoCitizen offers a variety of resources, perks, and opportunities available exclusively to alumni to further your education and growth and maintain your connection to the ministry:
Accreditation and Continuing Education: With GoStrategic's accreditation partnerships, you may apply credits earned through our courses toward degrees with other schools or ministries. For educational venues with which we do not have existing agreements, you may request your transcript from GoStrategic, and through a Prior Learning Assessment, be considered for additional credits or higher placement toward your degree path. For information on how to transfer credits, please visit our Continuing Education page.
Master Classes and Graduate Modules: GoStrategic Alumni are eligible to enroll in exclusive Master Classes and Graduate Modules. These advanced courses focus on specific themes and further build upon the framework of the schools. For descriptions and pricing, please visit our Graduate Modules page, and look for new offerings in your alumni emails!
Course Auditing: Graduates of our schools have an open invitation to audit (attend informally, not for academic credit) any course they have previously passed. Our deeply discounted auditor rate provides you all the benefits of enrollment without the demands of homework! Auditing includes full access to the online course, digital downloads of the current school curriculum materials, and participation in group meetings led by a trained Facilitator. To be informed of available groups, fill out the Alumni Audit Course Interest Form. To register as a course auditor, just pay the School Audit Fee.
Updated Curriculum Access: We are continually working to improve and add new content to our school curricula, and alumni are provided ongoing access to the updated versions of these materials. Contact the office at info@gostrategic.org to request access to the current downloads.
Alumni Emails: Upon completion of the school, you will automatically be added to our School Alumni Email list in which you will receive email content solely for our graduates. These regular email communications are rich in content and will keep you apprised of new alumni resources, book reviews, recommended reading, and exclusive alumni events and opportunities.
Social Media: Follow us on the various social media platforms to stay connected and view regularly updated content highlighting new school opportunities, upcoming events and classes, product sales, ministry announcements, newsletters, articles, current events, post your own stories, connect with other graduates, and more!
Facebook-Alumni | Facebook-GoStrategic | Instagram | LinkedIn